Gresham Auto Glass & Windshield Repair in All of Portland and the Surrounding area
Do you need a new windshield for your car, truck, SUV or van?
Do you need your windshield repaired because it is chipped or cracked?
Do you want replacement auto glass?
We KNOW Auto Glass!
CALL TODAY - FREE ESTIMATES
(503) 969-1129
Discount Auto Glass and Windshield Repair is the premier. We're the best Auto Glass We have many years of experience with windshield repair and windshield replacement in Portland. If you need your auto glass repaired or replaced, Gresham Auto Glass is your best choice. When it comes to auto glass, we know the industry. We'll get your glass repaired or replaced and back on the road quickly. Our windshield replacement service is quick and easy. Trust Us to get the job done right!
Auto Glass Repair
Windshield Repair
Windshield Replacement
Side Window Repair
Power Window Repair
Rear Window Repair
Side Glass and Rear Glass Replacement
Cars, Trucks, and SUV Auto Glass
Vintage Vehicle Auto Glass
Same Day Service
Stone Chip Repair
Rock Chip Repair
Long Crack Repair
Domestic, European, & Asian Cars & Trucks
Scratch Removal
Give us a call today!
Our technicians are experts with Auto Glass and Windshield repair knowledge. Whether it's Foreign or Domestic vehicle that needs a new windshield in Gresham, and The Greater Portland area our Auto Glass shop can help get your automobile glass repaired quickly. Let this Gresham Auto Glass serve all your automotive Glass needs. We offer the best prices and the best service in the business. Give us a call today for your free quote.
Fill out the form below to get your free auto glass quote
Or CALL TODAY - FREE ESTIMATES
(503) 969-1129
This website created by affordablewebvideos.com

CONTACT INFORMATION
Gresham Auto Glass
725 SE 166th Pl
Portland, OR 97233
(503) 969-1129
WINDSHIELD REPAIR
PROFESSIONAL TECHNICIANS
AUTO GLASS REPLACEMENT
AUTO GLASS REPAIR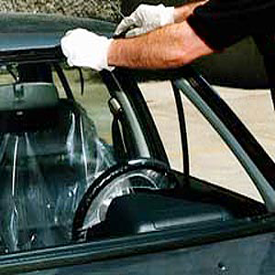 "Windshield and auto glass repair never comes at a great time. But with Gresham Auto Glass you can get your windshield repaired quickly and affordably."
Go with the best Auto Glass in Gresham, and Portland.
CALL TODAY
(503) 969-1129